About Us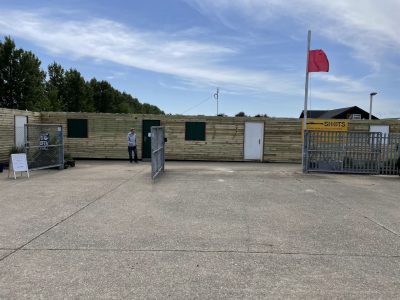 A Small History
Shots was started in April 2020. The ranges have existed since 1990 but had fallen in to decline over the last five years.
Shots is situated on a 450 acre farm in Clymping, West Sussex. It was originally just an air rifle range with a small 20yard indoor range and a 60 yard out door range.
Over the last 20 years it has been developed and extended to four ranges with multiple disciplines. After taking over the facility in April 2020 Shots has invested heavily in the site and revamped and modified all of the ranges as well as the other facilities. The site has been laid out to achieve access for all. Access was a main consideration when the modifications to the facilities where undertaken.
SHOTS was set up to be a place for everyone. Shots has invested in no less than 18 RCOs so that there is always someone available to help you learn to shoot safely and improve your skills. All staff are DBS checked and no child under 18 is allowed to participate in any activity without parental supervision or as part of a club activity like scouts or cadets. We also follow the NRSA safeguarding policies.