Cease fire Café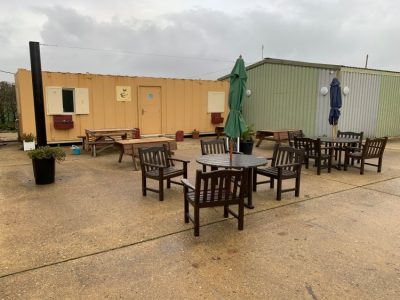 The cease fire café notably named because of its location is perfectly placed in the heart of SHOTS which is nestled in Clymping just south of Arundel. It is open to all from locals in the surrounding villages to the users of the ranges.
It is a great space with indoor and outside seat areas and even a few toys for the children to play with. It is the perfect place for you to relax and unwind. Come and sample the traditional food from breakfast to dinner or just have a takeaway on your way past. It is a perfect place to come a sit in the sun and have a coffee and a large slice of cake. The cease fire café can supply food for your functions off site as well as all the onsite social events of SHOTS.
For takeaways, orders can be placed by calling 07427 873961.