Air Soft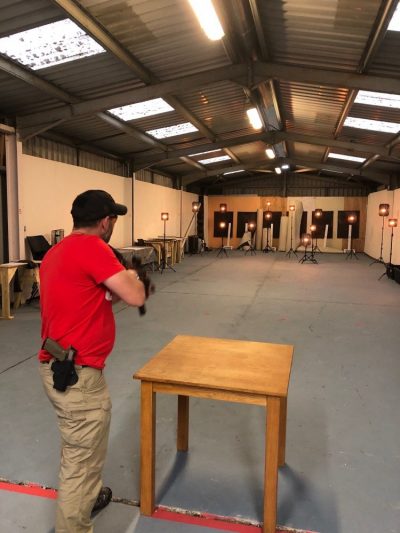 We have been running airsoft skirmishes since 2005. Our unique facilities consist of several combat rooms and woodland areas which create exciting games.
Airsoft is a sport where players engage in gun combat, similar to paintball, but using bb weapons (No paint!).
We have just invested in a new attack sense target system. This is an electronic target system that helps you improve reaction time and accuracy.
We also have a new shop on site where you can purchase items such as ammo and gas and allot more. We can hire guns and all safety equipment as well.
We also welcome private team training sessions with our experienced instructors so get yourself a crew together
please contact the team at Point shoot airsoft on Facebook and they will give you all the dates and times.