Café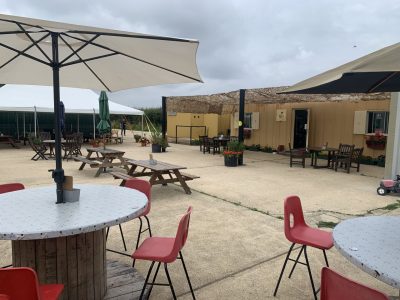 The old canteen has been completely revamped and turned in to a new cafe.
The suitably named Cease Fire cafe has indoor and outdoor seating areas and a safe place for children to play.
Situated in the heart of SHOTS it is the place to go and take five minutes before heading on back to try again.
We have a new manager for the cafe who will cater for all functions on site and also wants to welcome locals to just to pop in for a coffee and a large slice of cake. He is also available for takeaways and party catering (call Mitch on 07888374431 to discuss how he can help).